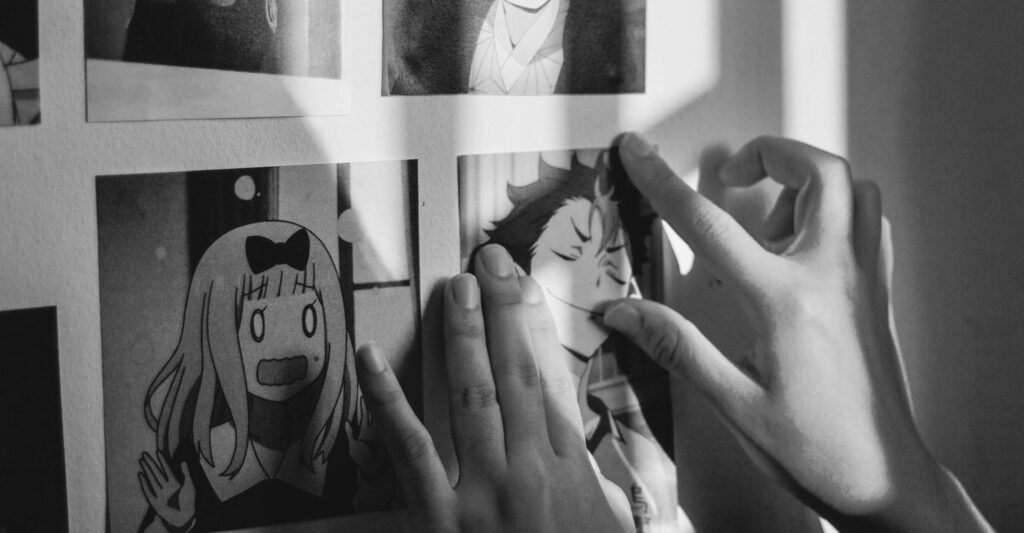 It's no wonder that in a country where animation reigns supreme, voice actors make an impressive salary. We've gathered a list of 15 of the highest-paid Japanese voice actors and what roles helped them earn their fortunes.
You'll learn that many of these actors, or seiyuu, worked together on famous anime, like Dragon Ball and Detective Conan. Some even provide multiple voices for the anime they work on, unbeknownst to many fans.
We'll explore a comprehensive list of both the highest-paid and most accomplished voice actors in Japan.
1) Masako Nozawa
Net worth: $20 million
Notable roles: Goku (Dragon Ball), Doaremon (Doraemon)
Masako Nozawa is the undisputed legend of Japanese voice actors. She's also the highest paid of all time. This is in part due to her roles as Goku, Goten, and Gohan in the record-breaking series of Dragon Ball.  Many are surprised to learn that Goku, the rowdy protagonist of the series, is voiced by a woman.
Nozawa is incredibly talented at what she does, and her career spans several decades. In fact, she even voiced Doraemon for a short period in the 1970s. Her other roles include Kitaro from GeGeGe no Kitaro and most recently, a role in the 2017 film Yo-kai Watch Shadowside.
2) Ryo Horikawa
Net worth: $18 million
Notable roles: Vegeta (Dragon Ball), Heiji Hattori (Detective Conan)
Given the massive success of the Dragon Ball franchise, it's no surprise that several voice actors are on this list. Ryo Horikawa is best known for his role as the arrogant yet capable Vegeta. However, he has stakes in many other fan-favorite franchises, including Detective Conan, Saint Seiya, and even Super Smash Brothers.
With an estimated net worth of $18 million, it's clear that Ryo Horikawa is one of the richest Japanese voice actors of all time. He divides his time between anime, OVAs, and other miscellaneous projects. Although Horikawa is approaching his late 60s now, he seems to have no plans of stopping. You can tell that voice acting is truly a passion for him.
3) Masakazu Morita
Net worth: $10 million
Notable roles: Ichigo Kurosaki (Bleach), Whis (Dragon Ball Super)
Another Dragon Ball alumni Masakazu Morita was the voice behind angel attendant Whis in Dragon Ball Super.  Most people know Morita for his portrayal of Bleach protagonist Ichigo Kurosaki, however. The Bleach anime has over 300 episodes and is actually set to make a comeback in 2022. Since Morita served as the voice for Ichigo for the entire duration of the series, it's almost a given that he will return to reprise his role as the iconic soul reaper.
4) Natsuki Hanae
Net worth: $5 million
Notable roles: Ken Keneki (Tokyo Ghoul), Tanjiro Kamado (Demon Slayer)
Natsuki Hanae is partnered with the anime studio Across Entertainment. There, he's served as the voice for the protagonist of Tokyo Ghoul, which has exploded in popularity in both Eastern and Western audiences in recent years. Natsuki Hanae is an exceptionally capable and talented voice actor, which has led him to amass a net worth of up to $5 million.
Aside from voicing some of your favorite characters in anime, Hanae devotes a large portion of his time to voice acting in video games. In fact, he has over 70 different video games listed under his filmography, with many of them yet to be released. Some of the companies he has worked with include Disney, Marvel, and major film studios like Universal. As if he couldn't be more experienced, he also does a variety of dubs for Western films, such as Cruella and Pacific Rim: Uprising.
5) Yuichi Nakamura
Net worth: $1.7 million
Notable roles: Bruno Bucciarati (Jojo's Bizarre Adventure), Gray Fullbuster (Fairy Tail)
Yuichi Nakamura is famous in more ways than one. He actually serves as the dub for Captain America in many Marvel movies and has a massive resume and list of roles to his name. Nakamura has appeared in franchises like Jojo's Bizarre Adventure, One Punch Man, My Hero Academia, and Fire Emblem. Most will recognize his voice from the anime Fairy Tail, however, where he places the ice mage Gray Fullbuster.
When he's not voice acting, you can find Nakamura on Youtube or in some live-action productions, although he seems to be partial to voice acting at the moment.
6) Kajui Yuki
Net worth: $1.6 million
Notable roles: Shoto Todoroki (My Hero Academia), Eren Yeager (Attack on Titan)

Kajui Yuki started his career playing a number of supporting roles in hit series like Mobile Suit Gundam and Detective Conan. Quickly, however, he climbed the ranks to voice the leading roles for heavy hitters like My Hero Academia and Attack on Titan. In particular, he's gained quite the fan base for his performance as Shoto Todoroki, the unique protagonist with a half-hot half-cold personality.
It makes sense that Kajui Yuki's net worth has skyrocketed since assuming the voice roles for two high-performing animes. It will be interesting to see what roles Yuki takes in the future–and how it will affect his net worth moving forward.
7) Hiroshi Kamiya
Net worth: $1.5 million
Notable roles: Levi Ackerman (Attack on Titan), Trafalgar Law (One Piece)
With Hiroshi Kamiya's huge fan base, it's hard to believe he's not higher on this list. Kamiya plays a wide range of interesting and unusual characters, including heart pirate captain Trafalgar Law from One Piece. Recently, he's garnered attention for his portrayal of Levi Ackerman from Attack on Titan and acts alongside Kajui Yuki from number 6. At the 3rd ever Seiyuu awards, he won the best lead actor's award.
8) Takahiro Sakurai
Net worth: $1.5 million
Notable roles: Sasori (Naruto Shipudden), Kouichi Kouno (Cardcaptor Sakura)
Takahiro Sakurai has an impressive voice acting catalog. He got his early beginnings as Kouichi Kouno in Cardcaptor Sakura, one of the earlier animes to make a hit with Western audiences. One of his longer-running roles was as Sasori in the Naruto series, which was a huge hit among fans. Most recently, he played Champion Leon in Pokemon: Twilight Wings. Interestingly, he also voices the dub of Robert Pattinson in the Twilight series.
9) Romi Park
Net worth: $1.5 million
Notable roles: Edward (Full Metal Alchemist), Hange Zoë (Attack on Titan)
Edward Elric is considered one of the greatest anime heroes of all time, and Romi Park, a Korean-Japanese voice actress, is the woman behind the young alchemist and his adventures. She's voiced Edward in several episodes, movies, and other adaptations of the series. Recently, however, she's taken to voicing Hange Zoe on Attack on Titan.
It's unclear how much the two studios behind Attack on Titan pay their voice actors per episode, but it seems to be quite hefty, as several Attack on Titan alumni are on this list.
10) Rie Kugimiya
Net worth: $1.5 million
Notable roles: Alphonse (Full Metal Alchemist), Happy (Fairy Tail)
You can't mention Full Metal Alchemist without including Rie Kugimiya. Kugimiya voices the adorable yet slightly disturbing Alphonse Elric, brother to Edward (voiced by Romi Park). This is the hallmark of her voice acting portfolio and has earned her quite a few awards.
She also voices the beloved cat Happy from Fairy Tail, among many other funny or immature characters. One of her earliest roles was as Crayon Shin-Chan in 1998, and her second role came not long after that in 1999 as the mascot for a chocolate company in a TV ad.
11) Nana Mizuki
Net worth: $1.5 million
Notable roles: Wrath (Full Metal Alchemist), Cheelai (Dragon Ball Super)
It seems that anyone lucky enough to snag a role in Dragon Ball will find great success in their voice acting career. Such is the case for Nana Mizuki, who voices Cheelai in Dragon Ball Super. But truly, Mizuki found her claim to fame far before that.
Like the previous two entries on this list, Nana Mizuki plays an instrumental role in the Full Metal Alchemist series. She plays the enigmatic character Wrath, displaying a powerful breadth of vocal profiles and typecasts. The characters she plays all take on a variety of different personalities and attitudes, but each of them tends to have a sort of strength behind them.
Mizuki especially loves roles with musical elements and is recognizable by her short and petite stature. Despite her smaller size, she has an incredibly powerful voice with a unique sense of depth.
12) Maaya Sakamoto
Net worth: $1.5 million
Notable roles: Mishio Amano (Kaginado), Kasey (Super Crooks)

Maaya Sakamoto is an exceptionally talented voice actor who lends her talents to many supporting characters in popular anime, like Kaginado. In 2021, however, she voiced the leading character in the film Super Crooks, and to great fanfare.
Sakamoto is known for her wide range of vocal profiles, from younger, immature supporting characters to self-assured, dynamic leading characters. She is also well known for her performance of Shinobu Oshino in the Owarimonogotari series.
13) Saori Hayami
Net worth: $1.5 million
Notable roles: Kamisato Ayaka(Genshin Impact), Himawari Uzumaki (Boruto)
Besides playing Kamisato in Genshin Impact, Saori Hayami also plays Yamato from One Piece, Yor Forger in Spy x Family, and Midori Furuoka in Detective Conan. Hayami's first filmography entries date back to 2007, but she's amassed well over a hundred projects since then.
14) Daisuke Ono
Net worth: $1.5 million
Notable roles: Sebastian Michaelis (Black Butler), Jotaro Kujo (JoJo's Bizarre Adventure)
Daisuke Ono is a cherished voice actor with several major credits to his name. One of them is the role of Light in the long-running series Death Note. Some, however, would argue that his most superior role is that of Jotaro Kujo in JoJo's Bizarre Adventure. One can't mention Ono's repertoire without including his portrayal of Shukuro in Bleach.
As a voice actor, Ono provides a flawless performance that is authentic to his character's unique traits and personalities. He's also got quite the following on social media, especially after his performance on the fan-favorite anime Black Butler.
15) Mamoru Miyano
Net worth: $1.3 million
Notable roles: Masaomi Kida (Durarara!!!), Light (Death Note)
Mamoru Miyano took part in Death Note, Soul Eater, Durarara!!!, Demon Slayer, Free!, and Dragon Ball. Mamoru is behind some of anime's most beloved characters and has no plans to stop voice acting any soon. One unique thing about Mamoru Miyano is his high number of video game roles. He provided the voice for Light in the video game adaptation of Death Note, in addition to taking on several standalone and long-running titles.
Voice Over Royalty
Voice acting takes on an entirely new realm in Japan. In Japan, voice-over artists aren't just anonymous voices in the background of your favorite TV shows or movies. They're celebrities in their own right, and many of them have amassed millions of dollars for their roles.
Some voice actors are paid up to $500,000 USD per episode, but sums often go disclosed, likely for how large the figures are in the first place. Coupled with the fact that a single anime can have well over 20 voice actors in a single episode, it takes a lot to produce 30 minutes of animation.
Regardless, these actors are all exceptionally talented, and Japanese voice actors are known for their diversity and unique approach to roles.
If we forgot your favorite Japanese voice actor, let us know who we're missing in the comments below.