ACX check plugin analyses audio and reports whether your audio is fit for uploading on ACX platform. You must have the plug-in if you want to start auditioning and working over the ACX platform created for book writers and audiobook narrators.
However, Audacity doesn't have the ACX check plugin pre-installed by default, so here's how you can download and install ACX check plugin in Audacity (with pictures).
Download
Download link: https://wiki.audacityteam.org/wiki/Nyquist_Analyze_Plug-ins#ACX_Check
Once on the wiki page click the download button.

You should download ACX check into Audacity Plug-Ins folder, if you chose default installation it should be the following folder:
C:\Program Files (x86)\Audacity\Plug-Ins
If you are unable to download ACX check plugin into the Audacity\Plug-ins folder because you need administration permission, then download it anywhere on the computer and then copy-paste it into Audacity\Plug-Ins folder.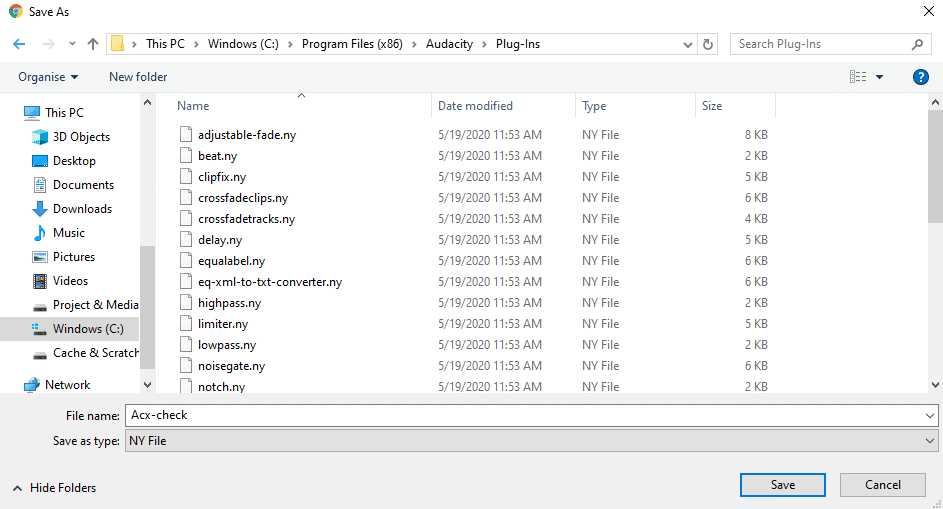 Installation
To install ACX check plugin open Audacity and click the following:
Tools -> Add / Remove Plug-ins…
You will see this box. Click on Acx-check and press Enable.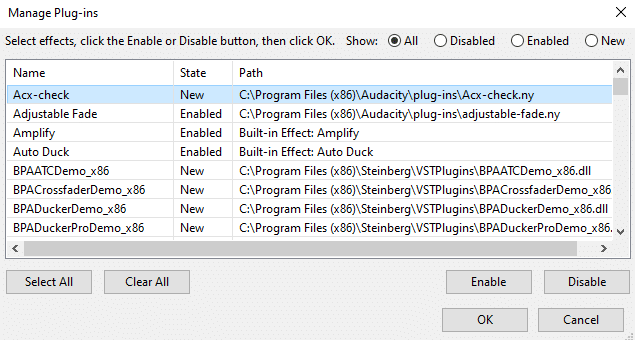 Once enabled, you will find ACX check in Analyze menu.
How to use ACX check?
To use ACX check select your audio track and click ACX check in Analyze menu. You will see the following box. To pass ACX check Your audio will have to meet standards in three categories: Peak level, RMS and NoiseFloor. However, that's not all the requirements for the ACX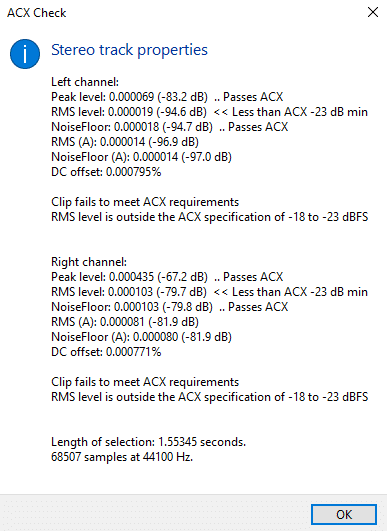 ACX requirements are the following:
Peak level below -3dB
RMS between -23dB and -18dB
Noise floor below -60dB
MP3 format
192 kbps or higher bitrate
44.1 kHz (44,100 Hz) sample rate
No extraneous sounds
Section header must be read (audition script may have no header)
Room tone at the beginning and end of the recording
No more than one section that is shorter than 120min
How to Meet ACX requirements?
Normalize effect will help to reach Peak level below -3dB
Compression and Normalize effects will help to control RMS
Noise gate (not installed by default) and Noise reduction effects can help with noise floor, however, removing sources that create high noise floor is the best option.
For more information on how to clean audio and meet noise floor requirements, you can read this article: https://voiceovertip.com/how-to-clean-up-audio-in-audacity/
To record audio without background noise you can read the following article: https://voiceovertip.com/how-to-record-audio-without-noise/
You can change Sample rate by clicking on Audio Track -> Rate: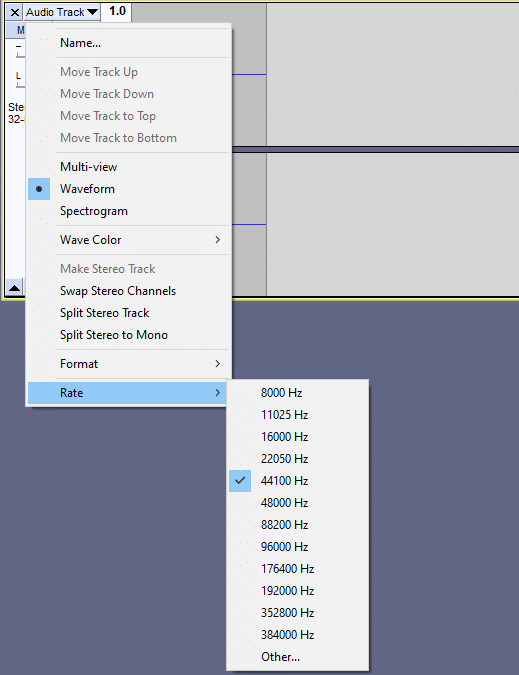 You will be able to choose file format and bit rate when exporting audio.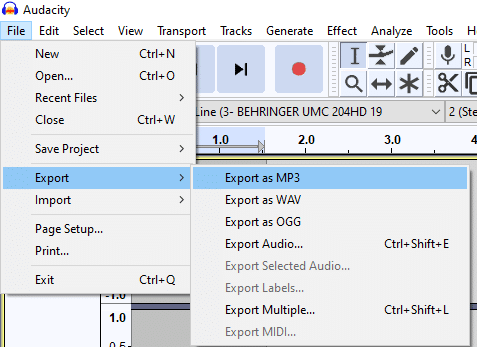 Choose constant Bit Rate mode to make sure your audio is constantly at 192 kbps or higher bitrate.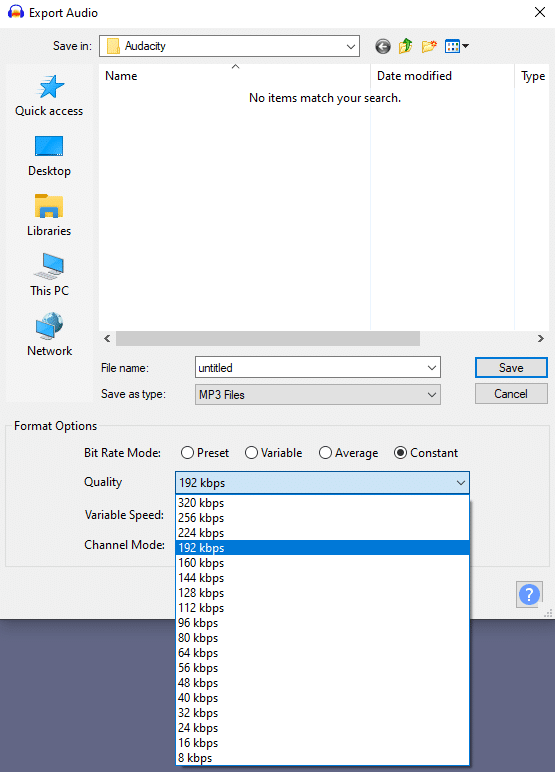 Room tone is the sound of your room, make sure you record at least a couple of seconds of your room tone before you start talking into the microphone and finish recording.
You can read more about ACX here.