Audacity is the best free audio editing software (DAW) currently available. It's open-source software with regular updates and is perfect for most projects. It's quite easy to learn, supports plenty of plug-ins and is probably the best DAW to start working with when starting doing any sort of audio editing.
Audacity is free
Audacity is free. It is open-source software available at the official Audacity website for Windows, Mac or Linux.
Because Audacity is free it has become the go to option for people that are starting with voice-over, voice acting, Youtube or vlogging.
You might as well use Audacity for professional work, it has all the tools required and some people even use the software well into their professional career.
Multiple plugins available
Audacity has all the key effects built-in including compressor, EQ, normalizer, amplify, noise reduction, fades and many more.
For a beginner user, Audacity will be more than sufficient. And once you need some advanced effects Audacity has you covered with a plethora of plug-ins available that will cover the rest of your needs.
Audacity supports the following plug-ins:
Here's a quick article on how to install various plug-ins into Audacity.
Updates very often
Audacity is developing fast and constantly updates its software. In the past few years, it has changed its design and fixed many bugs. I love that Audacity DAW continues to get better.
Compatible with multiple OS
Audacity is compatible with all OS including Windows, Mac and Linux and will even work with older Windows versions.
The compatibility is amazing and the software rarely ever crashes or has any bugs.
Audacity is easy to use
Audacity is very intuitive to use. In its barebones version with no plug-ins installed Audacity is quite rudimentary. However, that's a little issue as it offers a variety of plug-ins for more advanced users.
On the other hand, by excluding nonessential effects Audacity made the software very user friendly and easy to use for beginners.
It will take no more than an hour to get the grasp of Audacity basics. For more guidance, you can watch this video on how to get started with Audacity.
Plenty of tutorials
Since it's free software and already multiple YouTubers, voice-over artists and actors are using the DAW, there are plenty of tutorials regarding Audacity.
You will never find short of advice and guidance on the internet. This can't be said about more expensive premium audio editing platforms that not many can afford.
In addition, Audacity has a dedicated wiki page with information regarding most effects and how they work. If you ever require guidance you'll probably find the information within the Audacity wiki.
Variety of formats
You can export Audacity audio in all main audio file formats including WAV, MP3, OGG formats. Saving your audio file as a project is also an option.
Audacity supports high sample rates way above the 44.1kHz industry standard. Also, you can control the bit depth, recording channels and bit rate if you decide to export in MP3.
Audacity drawbacks
The two important aspects you might miss within Audacity is customization, effect chaining and MIDI.
No customization
There is no customization available in Audacity. When you open Audacity, that's how it is going to look and you can't do anything about it. I see why someone, who is used to other DAWs that allow complete customization might complain.
No effect chaining
Audacity doesn't offer effect chaining which means that you can't create an effect chain. This feature is very useful since it allows you to control applied effects without having to remove everything you have previously done onto the track.
For example, using Audacity if you have applied EQ and then amplified audio by a few dB to undo EQ you would need to undo the amplification effect as well. With effect chaining, you could change pre-applied EQ settings without affecting other effects.
No MIDI
MIDI (Musical Instrument Digital Interface) allows to input instrumental sounds for music creations. Audacity doesn't support MIDI making it very hard to recommend for music creators.
Takeaway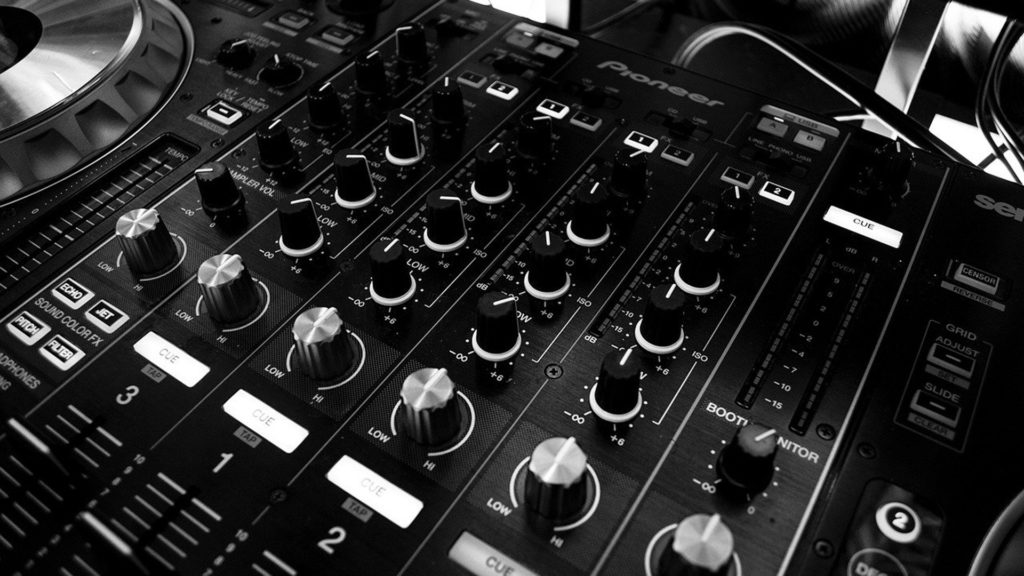 Audacity is great for:
Voice over
Youtubers
Vloggers
Amateur projects
Audacity is not so good for:
Music production
Advanced voice over
Audacity is a great audio editing software to start working with. Also, it offers plugins to fill some gaps in effects.
Once you get very good at audio editing you might find that Audacity limits your creativity and you will want to move on to another audio editing software, but for the most part, Audacity covers all the needs.
The lack of MIDI and effect chaining makes Audacity very limited DAW for music creation. If you're into music I would steer away from Audacity as it's more suited for voice-overs than music production.