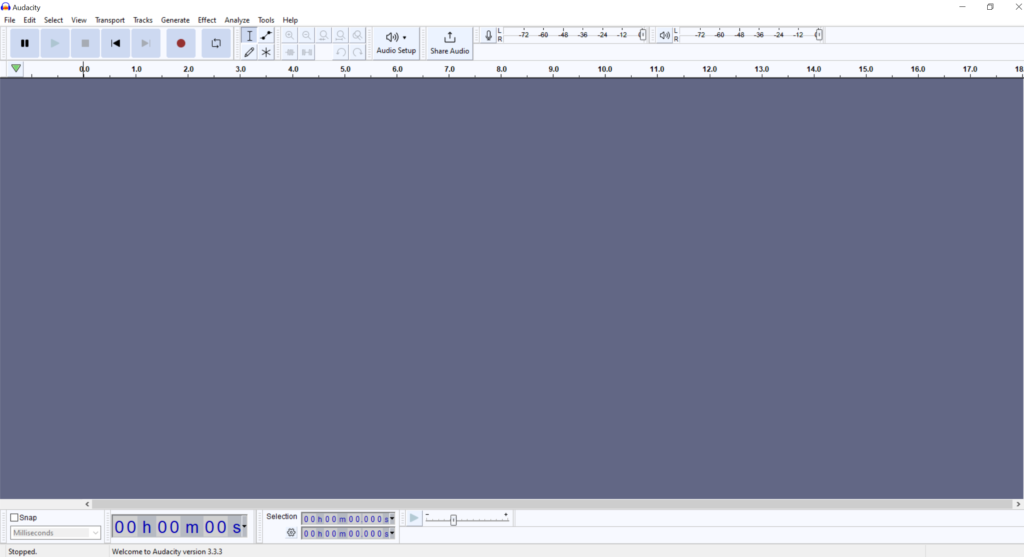 Audacity has gained widespread recognition as a leading open-source digital audio workstation (DAW) ever since its launch in May 2000 on SourceForge.net, and many lauds it as one of the most reliable free alternatives to other premium audio recording/editing software due to the impressive number of features it harbors.
Alas, a considerable portion of their user base began questioning some of the policies adopted since the Muse Group took the helm back in 2021, arguing that they pose a serious threat to their privacy. In light of this, you may ask:
Is Audacity Safe to Use?
As of this writing, Audacity is completely safe to download and install. Contrary to what some may claim, the program itself is not a virus, nor does it host any malware or spyware. Hence, you can rest assured that your computer is not at risk with Audacity installed by any stretch.
Nonetheless, if you're still unsure whether to install or keep Audacity on your device, feel free to jump to the bottom of this article, where we'll provide possible solutions and alternatives you'll find helpful.
At this juncture, you may be wondering what exactly triggered this recent controversy. In the interest of clarity, we'll attempt to summarize the main points of contention.
What Caused the Commotion?
At the heart of the uproar is the privacy policy update issued on July 2, 2021, whereby it was stated that the app would start utilizing users' "personal data" – including their computer's operating system, IP address, and CPU – for the purposes of analytics. What was even more unsettling was the affirmation that Audacity would share this information with law enforcement agencies if requested, as well as "a potential buyer" (quoting the policy verbatim).
Naturally, users were outraged by this turn of events since the app had never behaved like a data-harvesting software before. Also, on the basis of the vague language employed, many people speculated that not only would your data (including your country of residence) be compromised, but also the audio files stored on your computer and processed by the application.
Some people even went as far as to call Audacity "malware" or "spyware," urging the public to uninstall the program immediately or to revert to older versions released before the policy update. Many of these people have accounts on Twitter with thousands of followers, setting ablaze a good portion of the Audacity community.
To these people's credit, the lawyers over at Muse Group were partly responsible for this tumult, as we'll see shortly.
What Was Audacity's Response?
It didn't take too much time for those complaints to reach the ears of the people at Muse Group (Audacity's parent company), who swiftly proceeded to do some damage control.
Daniel Ray, Muse Group's head of strategy, emphasized that Audacity would remain open source and free, in line with the promise he made after the company acquired the famous DAW. He also stated that Audacity would not share the data collected with any third-party companies.
Some detractors were quick to point out how that last statement didn't seem to match the clear wording of the policy with regard to the use and sharing of user information. After being called out, Ray could no longer deny the accusations.
Nevertheless, he qualified them by stressing that, when they speak of "potential buyers," they don't mean data buyers but "buyers of the company" and reinstated that they had no intention of harvesting user data in order to sell it. Furthermore, he added that Audacity would remain adamant about not sending the gathered data to law enforcement agents unless coerced by a court of law.
In his GitHub post, Ray further explained that the information collected and dispensed becomes unrecoverable after 24 hours and that this limited data is solely reduced to the IP, operating system, and CPU, excluding access to more sensitive information stored in the user's personal computer.
What is the Situation Today?
The people at Muse Group ended up recognizing that the wording of their controverted policy update was ill-advised and proceeded to revise it so as to bring some peace of mind to the user base. From the viewpoint of many, what effectively took place was a "reversion" of the problematic policies rather than a mere "rewording."
In any case, in the latest policy update, dated August 28, 2022, all mention of sharing user data with law enforcement was removed. It's also explicitly stated that they will only collect data for the purposes of maintenance, security, improvements, and update checks. Additionally, all network features remain entirely optional, and users can disable them in the "preferences" menu.
Can I Revert to an Older Version?
While we stand by our assessment that the current version of Audacity is safe to use and free from privacy hazards, it's understandable that some readers may still feel somewhat skeptical about using the newest versions.
Fortunately, you'll be able to install or revert to older versions of Audacity without having to rely on unknown sources of third-party sites. To do so, follow these steps:
If you have a newer version installed (3.0.3 or above), uninstall it manually from your operating system.
Head over to their Github's releases page and browse for the version manually (preferably 3.0.2 or below).
Click on the post header corresponding to your chosen version.
In the assets dropdown menu, you'll find various files. The ones with the .zip extension contain basically all the files downloaded by the executable installer. If you prefer a more streamlined installation process on Windows, download and open the executable (.exe)
Note: You can find the latest version without networking features enabled or data collection policies here.
Are There Any Alternatives to Audacity?
Privacy-concerned individuals who feel unsafe using Audacity again, no matter the version, could always resort to other apps that may offer similar returns. Luckily, open-source and closed-source options abound that present a more transparent and less intrusive privacy policy, though keep in mind that you'll probably miss out on some of the quality-of-life features that still make Audacity one of the greatest free DAWs.
These are some of our picks:
DarkAudacity: As the name readily suggests, DarkAudacity is an Audacity fork that utilizes the same code but adds some personalization features to make the interface more appealing. That said, be mindful that this app has not received any significant updates in years, and it can only be installed on Windows. Also, the website apparently has an outdated security certificate, so you should tread with caution.
Ocenaudio: Ocenaudio is another free cross-platform DAW that provides a more simplified approach to audio editing, though it lacks several features available in Audacity. Another caveat is that it's not open-sourced.
Wavosaur: Wavosaur is also a closed-source program, though still a decent choice, all things considered. It supports multitrack audio files and Virtual Studio Technology (VST) plugins. It's recommended for people who work mainly with .mp3 or .wav audio formats.