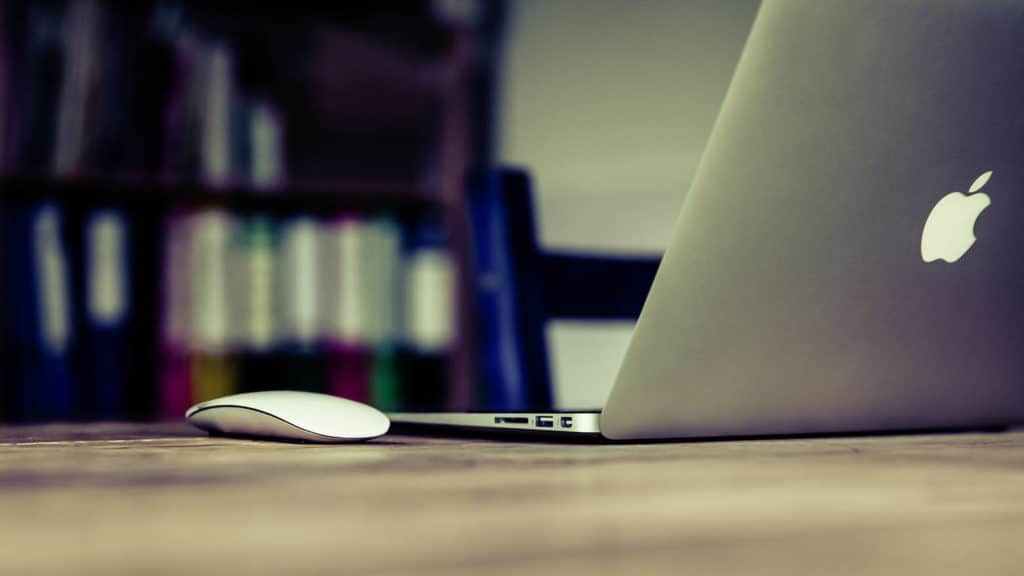 It is tough to register and go through each site that gives the opportunity to apply for voice over / voice acting jobs. To make your life a bit easier here is a list of the best-known sites for voice over jobs and brief reviews about each of them.
The list is in no order.
Voices.com
Dedicated to voice over jobs
Only paid jobs
Good pay
Free registration
$499 annual fee for a realistic chance to get a job
Possibly charges overhead from a client
Many languages
Voices.com is a freemium platform for voice over artists looking for a job. You can set up a free account without paying a cent, however, you won't be able to audition. Auditioning is only available for premium users who pay $499 annual fee to be able to audition and appear higher ranked in Voices.com search engine.
With a free account, you are setting up your profile which includes information such as what gear you are using, your accent, experience, voice specifics, gender, age, turnaround time, languages, previous clients, education and more.
You MUST have a demo reel to appear in Voices.com search engine. Customers coming to Voices.com have a chance to browse using filters. such as voice acting style, accent, location, category, language and role.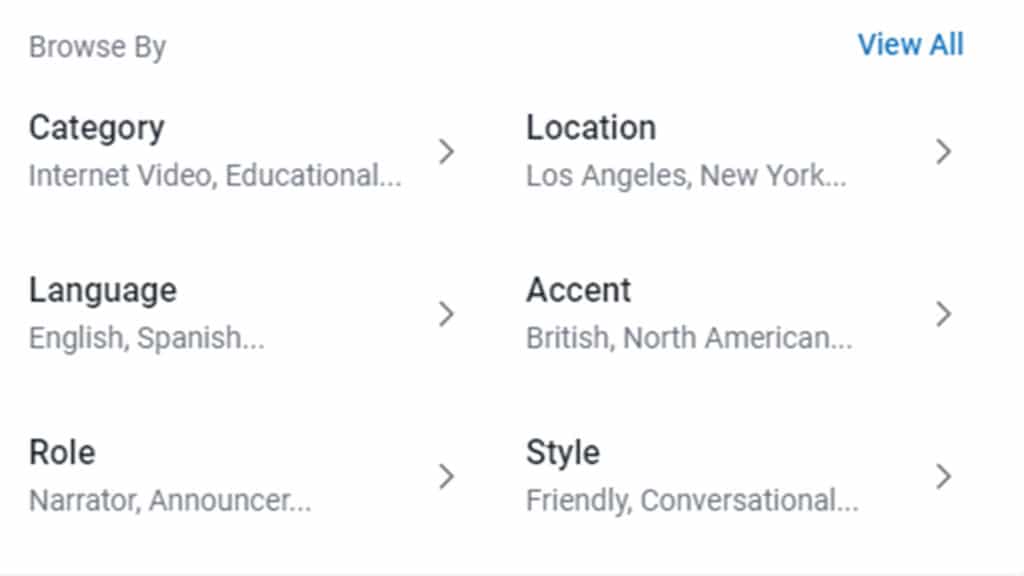 There are over 100 English accents to choose from so if you have a distinct accent there is a chance that a client will be choosing you due to it. There are also at least 100 languages to choose from, so it is not entirely English voice actors that are hired on the platform.
Having a choice of different accents and language allow for people with more distinct languages and accents to get a job easier, so that's a nice feature.
I myself registered on a website as a free user and received a call from someone within Voices.com. The caller was nice and gave some tips on how to fill my profile. The more detailed profile the better he said.
Also, when I registered I was informed that they are looking for people speaking in foreign languages and was offered a significant discount for their premium services. Although, I don't know whether the discount still applies since that happened in 2019.
A typical cost per project in Voices.com would cost a couple hundred per finished minute. At the moment I see 20 projects that at least somewhat match my profile and are open for auditions with a premium account.
I can't say whether this is actually true or not, but I have seen some forum posts where posters claim that Voices.com charge an extra overhead from clients.
So if you are asking for a $200 per gig, your client might be paying more than you get because Voices.com takes their cut. They have not officially disclosed whether they are taking a cut and if so how much.
Voice123.com
Dedicated to voice over jobs
1-3 free weekly auditions
$125, $149 or $199 annual plans
Good pay
Only paid jobs
Could have more languages to choose from
Limited auditions
Voice123.com is also a freemium platform which allows creating a free account without charging anything. You will even be able to audition for select projects, however, these will be very scarce.
In my experience, I get 1-3 projects I can audition for per week. These include a lot of projects that require accents that I don't speak. So in reality, it is even less than that. On the other hand, I don't speak with British or American accent so I don't know whether people with more common accents receive more projects they can audition for.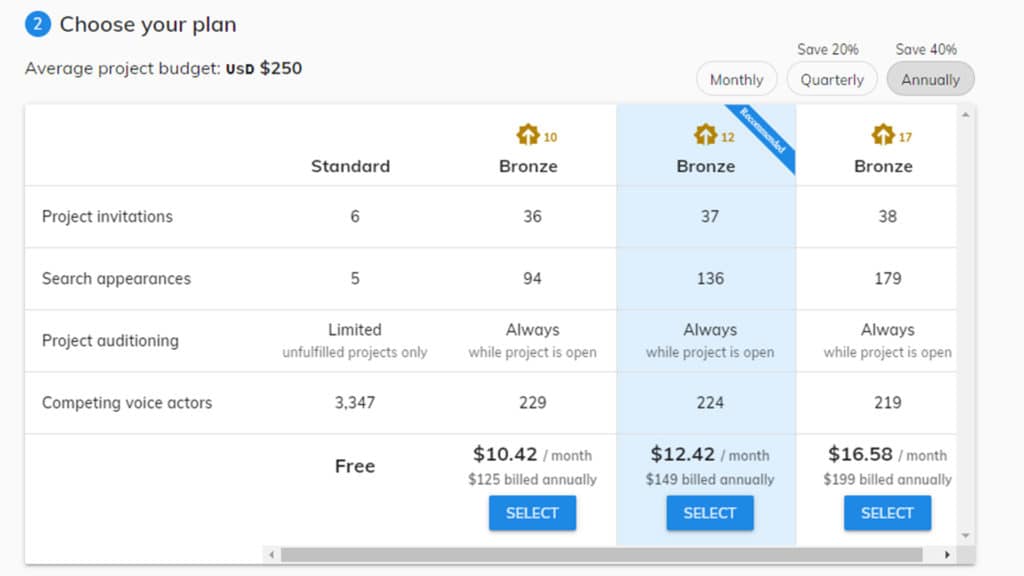 Voice123.com offer a monthly subscription plan which at the moment starts from $14.58 and allows to audition unlimited times. Higher subscription plans sell for $17.38 and $23.22 and include more project invitations and search appearances.
You can get 20% and 40% discounts on quarterly and annual subscriptions which amounts to $125, $149, or $199 per year depending on which plan you choose.
Voice123 offers filters for different accents and languages, but there are fewer options when compared to Voices.com
Voice123.com work as a platform for clients to find a voice over talent. Once the client finds a talent Voice123.com steps away and don't charge extra from the client. A typical charge for a project in Voice123.com is a couple of hundreds of dollars per project.
Backstage.com
Dedicated to artists
$14.99 monthly, $20 half-year or $30 annual subscriptions
Good pay
Only paid jobs
Backstage.com is a paid website that asks $14.99 per month but gives a massive discount for long term subscriptions. 1 years subscription costs $30 which is only $2.5 per monthly, compared to $14.99 that is a significantly better deal.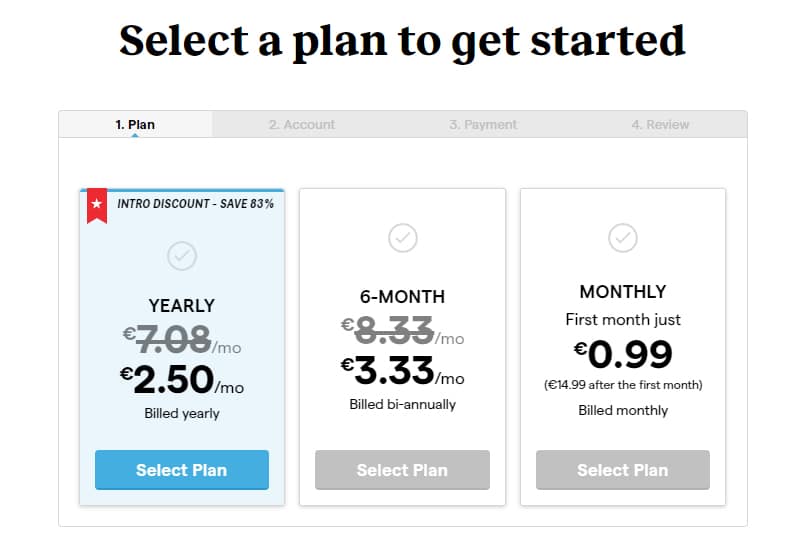 Backstage is not dedicated to voice over artists only, in addition it works as a casting platform for film, TV and theater actors, models and dancers. Luckily for voice actors most of the castings can be done remotely.
Backstage.com has been established since 1960 and is one of the cheapest options for voice over artists to find a job. Also, Backstage.com provides many good articles related to voice over field, kudos to them for doing that.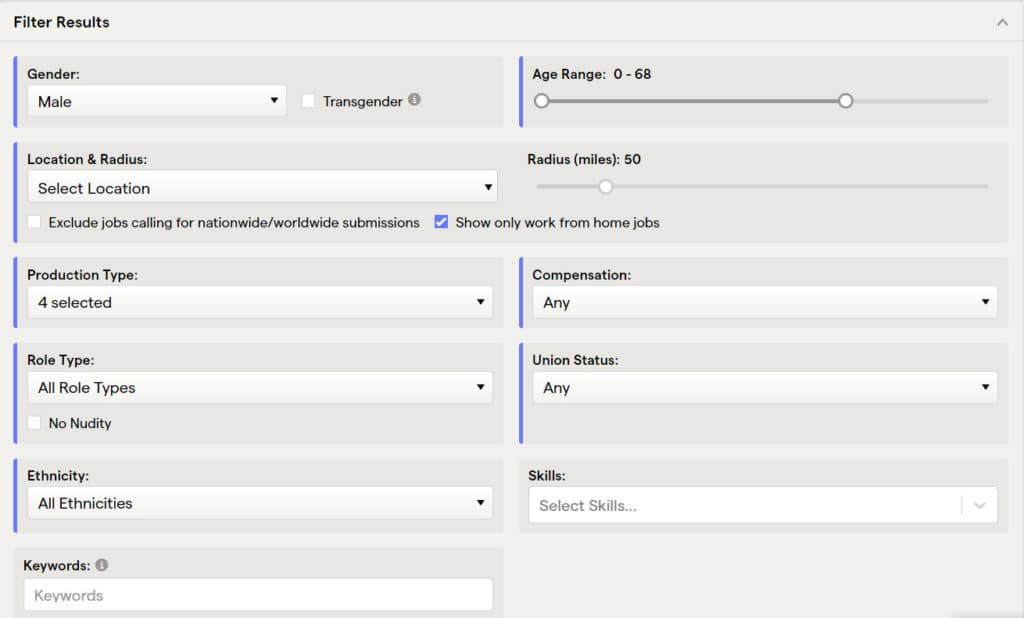 From a freelancing voice-over artist's standpoint, Backstage has a decent search engine that allows you to filter only voice over jobs and specify them by age, gender, ethnicity, role type, whether it is paid or not gig, union status.
You also have a choice to insert your skills and keywords for a bit more specific job offers. There are a lot of job offers that specify they are looking for USA voice-over artists only and at the moment I see 26 jobs that fit my own profile.
From customer stand point the search engine on backstage is general for all kinds of work. You can specify age, union, gender and even most of the small cities from any country which is really nice.
Using keywords search and specifying skills is also an option and is probably the main tool to distinguish whether you want someone who is looking for voice-over gigs or for example dancing auditions only.
The pay on the website is good, you could expect to earn a couple of hundreds of dollars per a few minutes of a finished recording. Also, there are no free offers that promise you 'exposure'.
ACX.com
Dedicated to audiobook narrations
Long projects
Fixed price and royalty shares
Includes well and not so well paid jobs
Lots of projects to choose from
Free registration
Unlimited auditions
ACX which stands for audiobook creation exchange is made for audiobook voice overs. It is the biggest platform for audiobook narrations and what you hear on audible is made through ACX. As you probably guessed it belongs to Amazon.
ACX is nice for starting out because it is free. You will find a ton of books that need narration. At the moment it offers over 2,000 books you can audition for.
Most of the books offer Royalty Share payment method which is risky. Royalty share means you are going to get paid a 50% of royalties. Keep in mind that ACX is going to take their cut as well so if you narrated $10 book, you will be getting less than $5 per sale.
Which means if audiobook does not sell well, you get nothing, on the other hand, if it sells well you might make a good passive income.
With Royalty share you ought to be cautious and choose books you want to narrate carefully because you might be working for free if the book is not successful.
My preferred way with ACX is getting paid per finished hour. Most of the authors pay 50-100$ per finished hour, however, you will find a bunch that are willing to pay a bit more. That is considered low pay in voice over community, but you have to start somewhere.
Fiverr.com
Free registration
Not dedicated to voice over artists only
Mostly low prices
Upselling
No auditions
You receive orders
5% Fivver fee
Only paid job offers
You have probably heard of Fiverr already. It is free website for freelancers to offer their services. Largely, Fiverr is based on cheap services and quick turnarounds, but some more established freelancers may charge an extra.
The minimum fee for a service on Fiverr is EUR 4.86 for Europeans and $5 for Americans. Which is extremely low and you wouldn't expect anyone offering their service at such fee, but it is completely on the contrary.
Many, even more established freelancers including voice over artists sell their services at the minimum fee. The most common business model on Fiverr is to offer services for a minimum or a very low fee and then try to upsell with various additional perks such as fast delivery, additional revisions, music tracks and so on.
Also, Fiverr doesn't ask any fee to sign in neither from customers nor from freelancers, but they take a 5% cut from each sale, or if it is below $20 mark they will charge the minimum fee which is $1.
Freelancing voice over artists may also receive a tip from their customers.
Also, Fiverr is different to dedicated voice over / voice actor job websites in a way that for the most part you will not be auditioning for voice over gigs, but rather you will be waiting for clients to order your services. It means it all depends on how good are your profile, demo reel and reviews.
Upwork.com
Not dedicated to voice over artists
Low to medium prices
$0.30-0.60 per audition
Unlimited auditions
Free registration
Bidding system
Only paid job offers
On Upwork you will be auditioning or rather bidding for your gigs. If you are a well reviewed voice over artist you might start getting invitations for auditions.
The platform is made for all kinds of freelancers, including voice-over artists, to offer their services. You can expect to get well-paid gigs on Upwork, but for the most part, it is still relatively cheap.
If you are fresh at Upwork with no previous work done on the platform it is likely you will be auditioning for low budget gigs to get your reviews up.
Upwork is free but has a $0.15 fee per each connection. Premium users who subscribe to Plus plan pay a $14.99 monthly fee and receive 70 connections per month which amount to roughly $0.21 per connection.
Opting for premium also gives you additional features such as the ability to look at what your competitors are bidding, customizing profile URL, hiding your earnings, keeping your account active despite inactivity.
Each time you audition you will be spending connections. A typical price for an audition would be 2-4 connections which means you would be spending $0.30-0.60 per audition and then on top of that you will be charged 20% Upwork service fee if you get to work on the project.
The bidding system on Upwork means client posts a job offer with guidelines as to what he expects of a freelancer and the price he is willing to pay. Freelancer then can offer his price for the job. You can try to undercut your competition or if you are an established freelancer you may even ask more than a customer was initially willing to pay.
Castingcall.club
Dedicated to voice over jobs
Free registration
Perks for paid members
Lots of unpaid projects
Lots of paid projects
Mainly anime, cartoon and video games work
Casting Call Club is a website dedicated to voice over jobs. Most of the jobs will be related to anime, cartoons and video games.
The website is free to use but offers perks when choosing paid memberships. These perks are the following: better reputation, ccc Coins, usage statistics, project flagging, ability to show/hide your auditions, more inbox messages, unlimited auditions per role, multiple active projects and more.
Free users have unlimited auditions but cannot have multiple projects at the same time. Also, free users are given only two "retry" auditions per role. You can see more details in the photo below.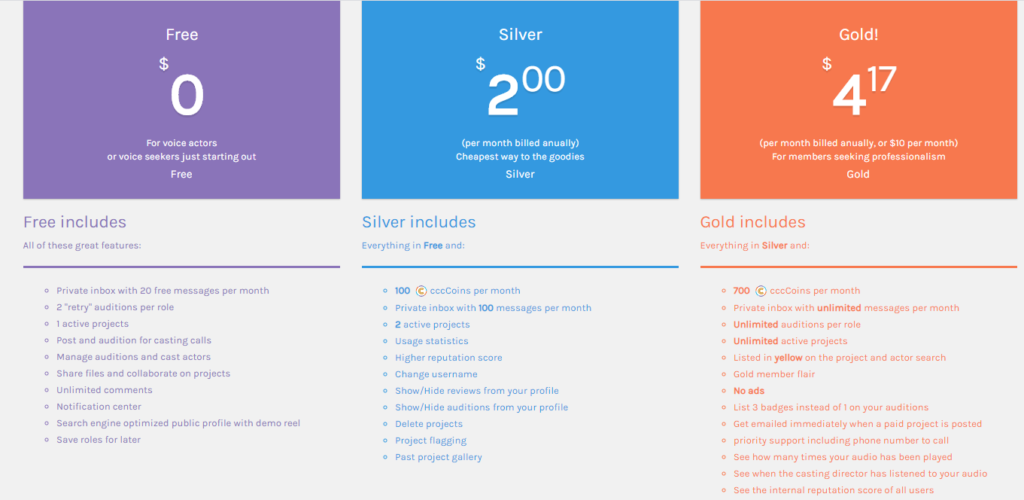 Most of the projects on Casting Call Club will offer no payment, but there is a decent amount of projects that will pay you. At the moment I see 68 paid projects and this whole article is being written in the midst of Covid-19 outbreak so you would assume there are more paid job offers during the non-crisis period.
It is also worth mentioning that each project in Casting Call Club usually requires more than 1 voice actor and I see projects with as many as 50 roles meaning in total at the moment there are definitely more paid job offers than just 68, probably at least a couple of hundreds.
The search engine is nice, you use filters for different languages and accents. You may also filter out unpaid job offers and choose the gender.
Workana.com
Not dedicated to voice over jobs
4.5% fee from customer per project
Free registration
Up to 14 days registration progress
Decent pay
Bidding system
Limited auditions
Workana is a free website for various types of freelancers including voice over artists. Hence it is not dedicated to voice over jobs only.
Workana doesn't charge you anything for registration and auditioning is free. However, the website charges 4.5% fee from a customer on top of what freelancer charges. The minimum cost is $2.
To register on Workana you must have a Behance account from which your profile is uploaded to Workana. Once you register it takes up to two weeks for Workana to verify your account. You can hasten the process by paying $9.90.
Once you registered, Workana works similar to Upwork. A customer fills in a project with all the details and desired price. Then you have a chance to bid at the project and provide your own pricing.
Initially, you will be labeled as an "Iron" level freelancer and get 2 connects per week and be able to work on 1 project at a time. Also, you will have to pass a quite easy test about Workana policies.
You will increase your level by receiving income from projects. With each level, you will be doubling your connections (except iron to bronze goes from 2 to 5 weekly connects)
Projects have a limit of how many low level freelancers can apply. So sometimes you will be restricted from applying for a project even if you have enough connects.
The search engine is nice and provides all the necessary filters such as language, skills, fixed or hourly pricing, location and some more. Although it is not dedicated to voice over and generalized for all kinds of freelance jobs I found it convenient and easy to use.
Most of the projects on Workana are in the 0$ to $250 range. I currently see 37 projects for voice over artists. It is nice that Workana does not offer unpaid jobs.
Reddit.com
Forum
Free registration
Free auditioning
Unlimited auditioning
Scarce jobs
Low pay
Nice community
Reddit is a popular forum you are most likely familiar with. It is not dedicated to freelance work or voice-over artists. Nevertheless, Reddit has some subreddits where you can look for paid and non-paid job offers. Most notably it is free.
VoiceActing subreddit is particularly helpful for new voice over artists and you can occasionally find a paid gig on it. Recordthis subbredit is dedicated more towards paid gigs only and you can find some job offers there as well.
Most of the times the pay is going to be low and the competition for better paid projects is high, although that is pretty much given in this whole industry. You can expect to get from $10 to $100 or so per gig, anything above that is rare.
Behindthevoiceactors.com
Dedicated to voice over jobs
Mostly unpaid projects
Barely a few paid projects
Very low pay
Anime, cartoon and video game projects
Feedback system
Free auditioning
Unlimited auditioning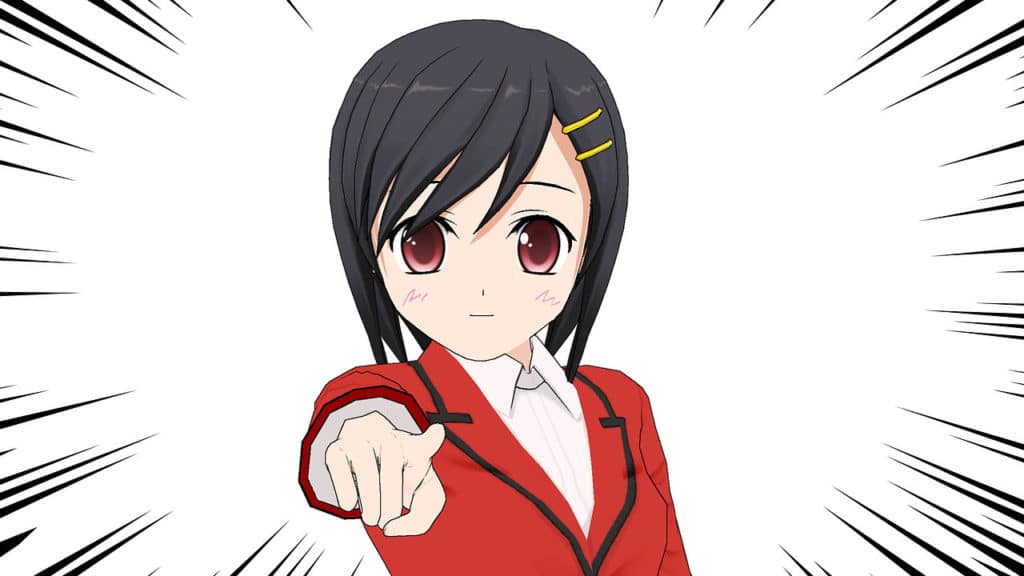 Behindthevoiceactors is a free website dedicated to voice acting which has its own community and active forums. The website is made mostly for anime, cartoon and video games voice over.
Behindthevoiceactors allows auditioning for free for as many projects as you like, however, most of the auditions offer no payment. Some will offer a copy of the completed work and occasionally you can expect to see a paid offer, but even then they are not paying much, around $20 or so.
A lot of the casting calls here are for fan made cartoons or some personal projects. You will also see some smaller companies looking for free or cheap voice overs for their ads or whatnot.
It is interesting that on Behindthevoiceactors some of the projects allow viewing their auditions and give comment about those auditions. The website actually feels more like a place to learn and practise voice over rather than something made for getting paid jobs.
If you like anime and cartoons and making funny voices you may enjoy the website.
Voicebunny.com
Dedicated to voice over jobs
Only paid offers
Need to pass a registration test
Receive audition offers
Set your own prices
Receive projects
Charges overhead from a client
Voicebunny or BunnyStudioVoice is a website dedicated to voice over jobs. It is unique in a way that to join Voicebunny you have to get by their approval test. Here is a simplified scheme from their website about how it goes:
Create an account
Tell about yourself
Submit test voice over
VoiceBunny reviews your work
You get either accepted or not
Electronically sign an agreement and you're in
Voicebunny is free to use and you are free to set up your rates the way you want to. Although, the higher the rates the less likely you are to get a chance for an audition. Voicebunny will put an extra fee which they will take for themselves onto whatever rate you already set up.
The nice thing about the site is that you don't need to worry about looking for auditions. Voicebunny will send you auditions that match your skills.
There are three ways you as a voice actor are going to be selected. It is either booking, contest or speedy method.
With booking method, a customer looks at the list of voice actors on the website, probably checks their demos, and chooses the one he likes best.
The contest method means a customer fills in project details and Voicebunny determines three voice actors that are the best fit for the project and they submit their auditions. The customer then selects which audition he liked the best, hopefully, it is yours.
With the speedy method, the customer submits the project and Voicebunny finds the best fit for the project, which again hopefully is you.
More websites for voice over jobs:
This is a more extensive list of websites that offer voice over artists an opportunity to find work:
Voices.com
Voice123.com
backstage.com
fiverr.com
upwork.com
Reddit.com
behindthevoiceactors.com
iwanttobevoiceactor.com
castingcall.club
thevoicerealm.com
voicebunny.com
gravyforthebrain.com
voquent.com
freelancer.com
nycastings.com
edgesstudio.com
mandy.com
Workana.com
Snaprecordings.com
Filmless.com