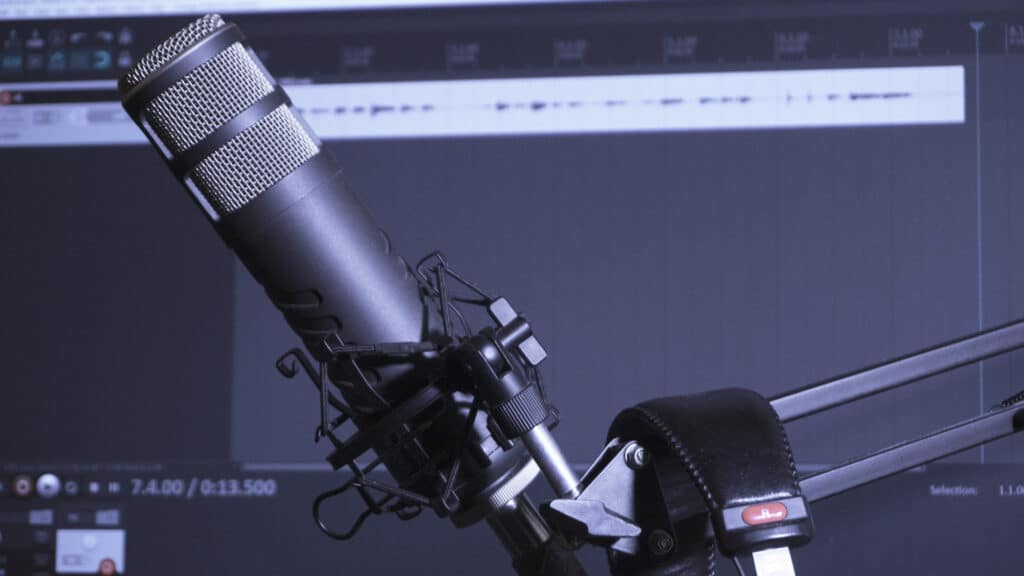 Professional video game voice actors are expected to earn around $800 per live session which could last anywhere between 1-4 hours. However, the market is much more diverse online where an entry-level video game voice-over artist can earn $1-5 per 100 words, while professionals are expected to earn $50-200 per 100 words.
In video game voice acting your earnings will be determined by the level of your skills and reputation. If you are an unknown voice-over artist it is hard to charge high rates for your video game voice-overs, however, once you establish a good reputation and keep your clients happy you can start earning significantly more.
Try to produce the highest possible quality work in the shortest possible time and never miss your deadlines to get more traction in this industry and increase your demand.
Now we will overlook different websites where you can find voice acting jobs in video games.
Professional video game voice-over artists can earn up to $200 per 100 words
These are websites geared more toward professional voice-over artists that have experience and appropriate gear.
Voices.com
Voices.com is one of the best-known websites that offer voice-over (including video games voice-over) jobs. On Voices.com you can expect to earn high-end rates of up to $200 per 100 words if you are a top-end professional, however, more realistically a professional would earn around $100 per 100 words.
Voices.com doesn't separate gaming niche from other voice-over work so rates are the same.
On Voices.com you will be required to provide a professional voice-over which will include professional gear. You ought to have studio-quality microphone and an acoustically treated environment to have a chance to land a gig on this website. Not to mention, that you must be experienced at voice-over.
Voice123.com
Voice123.com is another premium website for voice-over freelancers that among many voice-over projects offer video game gigs. On Voice123.com you can expect to earn $100-$700 per project. Most of the projects are offering around $250, but it varies a lot depending on project size.
Similar to Voices.com you will be expected to own professional gear and have high-end skills to book a gig at Voice123.com.
Semi-professional video game voice-over artists make ~$50-100 per voice-over gig
These websites are quite general and might offer video game projects for both semi-professional and professional video game voice actors. However, on average you can expect to earn about $50-100 per project.
CastingCall.Club
On CastingCallClub you can expect to earn up to ~$300 per longer project or, you could earn as little as $10 for a few lines. Each project is different and it varies how much time you will have to spend on the voice-over but in general, most of the projects will offer around $50 for voice-over work.
CastingCall.Club is full of indie projects including a few games that are being developed. The market for video game voice-over artists is scarce on the website, but you should find a couple of projects to audition for.
Upwork
On Upwork you will be setting your own price, however, most of the video game voice-over artists charge $10-50 per working hour. You might charge way above this range, some successful voice-over artists are able to charge $150 or even more per hour of their work and receive video game gigs.
Upwork is a general website for freelance jobs, you will find all kinds of voice-over artists offering their services for various budgets. However, most of the gigs in Upwork are meant for medium-tier voice-over artists.
Entry-level video game voice actors usually earn up to $50 per project
These are websites that cater to entry-level video game voice-over artists but you could find some more luxurious projects as well.
Fiverr.com
On Fiverr, you set your own prices, similarly to how you do on Upwork. Usually, you can expect to earn up to $50 per short project. You will find no shortage of customers looking for entry-level video game voice actors.
Many indie and low-budget video game developers will be looking for affordable voice actors for their video games. The majority of projects will be low-budget, however, you may run into better-paid projects as well.
Still, from what I've observed, professional gigs are scarce on Fiverr and professional video game voice actors don't get too many projects to work on. A professional video game voice actor can earn up to 130$ per 100 words but usually, prices are much lower on Fiverr.
Behindthevoiceactors.com
Projects in Behindthevoiceactors usually have no budget for voice acting in video games. Most of the time these games are fan-made and developers are looking for free voice acting work.
On some occasions, you can find jobs for $10 or so but that's rare. The website is nice for practicing but if you want to get paid you will want to look at the above-mentioned websites.
If you are interested to learn more about websites for voice-over jobs you can read this article.
You can learn more about anime voice actor salaries in this article and audio engineering salaries here.